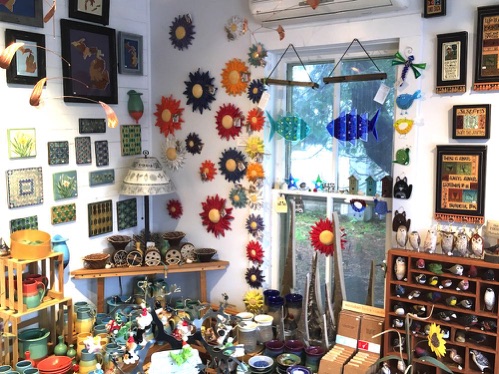 Welcome to The Secret Garden, an award-winning gallery offering the work of more than 200 artists from all over North America. We feature the work of many Michigan and local artists. Located in downtown Empire, we are a family-friendly gallery with whimsical, contemporary, affordable art that is accessible to everyone. We have been in business since 1988.
Hours
We are open May through December, seven days a week.
In May: 10-5 every day.
In June, July, and August: 10 AM-8 PM (Mon-Sat).
Sundays 10-5
September-December: 10-5 daily.
Online shopping is always available.